World Ostomy Day Celebrations in Russia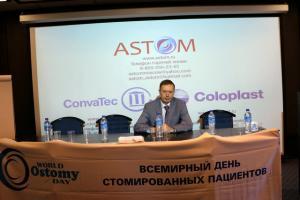 World Ostomy Day Celebrations in Russia.
The World Ostomy Day is celebrated every third year. This year international community of Ostomates will celebrate it on 3 October 2015 and the theme will be: "Many stories, one voice". It is a day of celebration for those who have had ostomy surgery, their friends, family and caregivers.
There are over 120,000 Ostomates living in Russia and over 40,000 new ostomies are formed every year.
In Russia this year the World Ostomy Day was celebrated twice: on the 29th of September in Krasnodar and on the 1st of October in Rostov on Don (both cities are in the south of Russia). These events took place on the initiative of the National Association of Patients with Excretion System Dysfunction (ASTOM) and with the support of producing companies Coloplast and ConvaTec.
The aim of World Ostomy Day is to improve standards of surgery, medical attention , post-op care and rehabilitation of Ostomates and raise their quality of life, provide every ostomate access to modern high quality ostomy appliances and accessories, as well as to attract the attention of the state, healthcare professionals and community to the essential needs and problems of people with ostomies and their families.
During Ostomy days hundreds of people with ostomies, representatives from regional Ostomy Patients' Association from Rostov on Don, Perm, Novorossiysk, Krasnodar, Armavir, caregivers and other guests took part in the each of the celebrations. The atmosphere was friendly and festive.
Officials from the state structures, such as the Ministry of Healthcare and the Ministry of Social protection, Social Insurance Fund, healthcare authorities, prominent medical professionals participated in the conferences.
State officials informed the participants of the conference of the state of medical and social rehabilitation service in Russia and how the existing problems are being solved, answered numerous questions related to local supply of ostomy care products and reimbursement.
Healthcare professionals talked about medical aspects of rehabilitation, quality of medical care, and rehabilitation services provided to ostomates at hospitals and after discharge, gave valuable advice on prevention of ostomy complications and importance of regular follow-up and check-ups of ostomates and answered questions of ostomates.
Ostomy supply manufacturers displayed their innovative products and informed of the services and support programs for people with ostomies.
Representative of local Ostomates' Associations updated the audience of their activities, problems they have to solve and help and assistance they provide for ostomates and their families.
President of the ASTOM V. Sukhanov focused the audience's attention of the necessity of the development of complex rehabilitation for ostomates that should start at the moment of diagnosing and continues throughout life with ostomy. He pointed out drawbacks in the existing rehabilitation system and legal regulations related to medical and social services for ostomates. V. Sukhanov highlighted that success and quality of rehabilitation depends on cooperation of all links of the rehabilitation process: healthcare professionals, medical and social experts, social insurance authorities, suppliers and producers of ostomy care products.
Each participant of these conferences received presents from ASTOM as well as from ostomy supply manufacturers. There was also a lottery organised and sponsored by a specialized medical shop for ostomates Astommed and the lucky ones won useful prizes such as tonometers, glucometers and thermometers.
Celebrations were closed with the concert.
These events inspire, motivate and spotlight the active and rewarding life made possible through living with an ostomy.
The first day of the conference September 29, 2015 in Rostov-on-Don. Great Hall of the Congress Hotel "AMAX" (Nagibina Prospect, 19)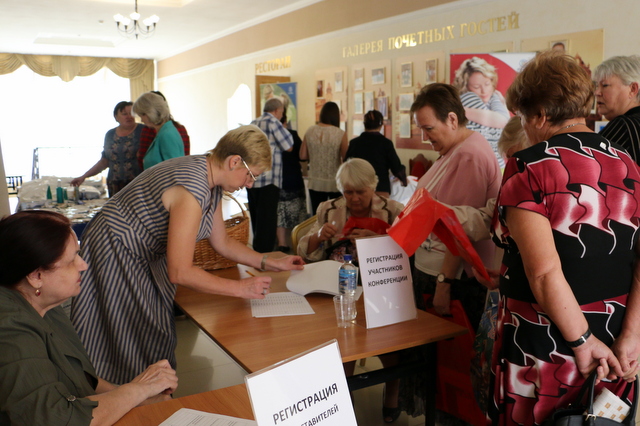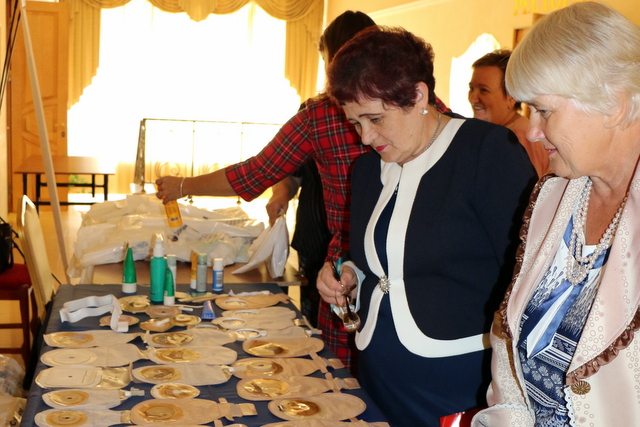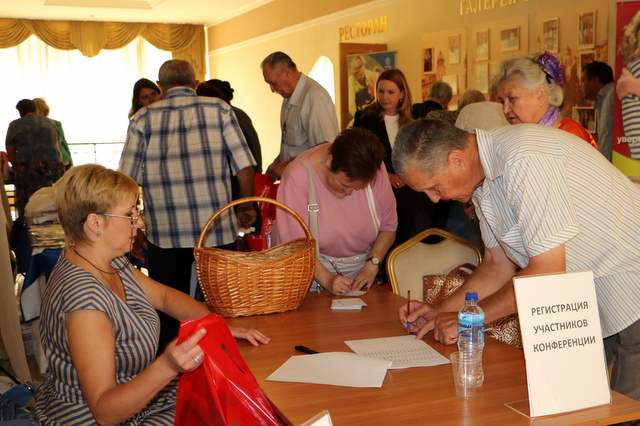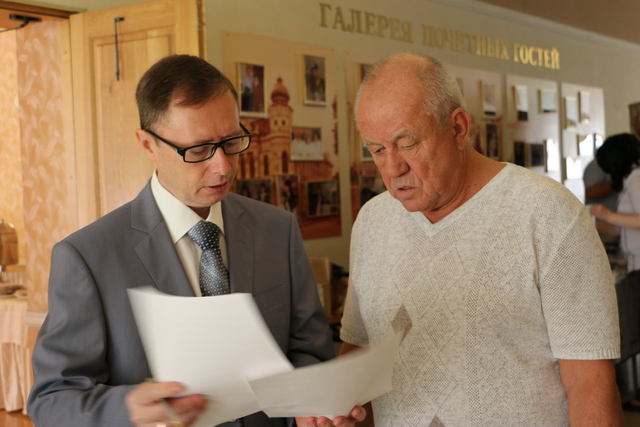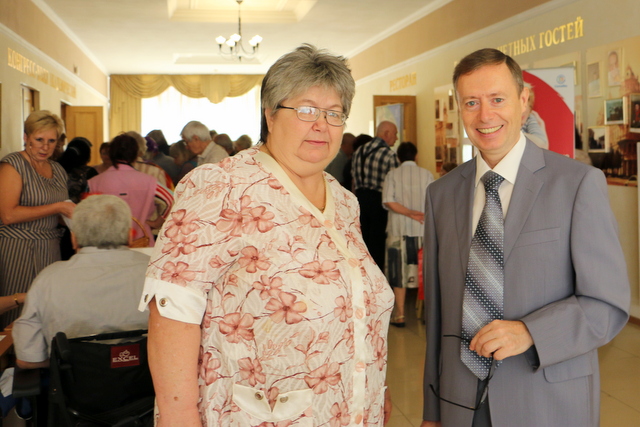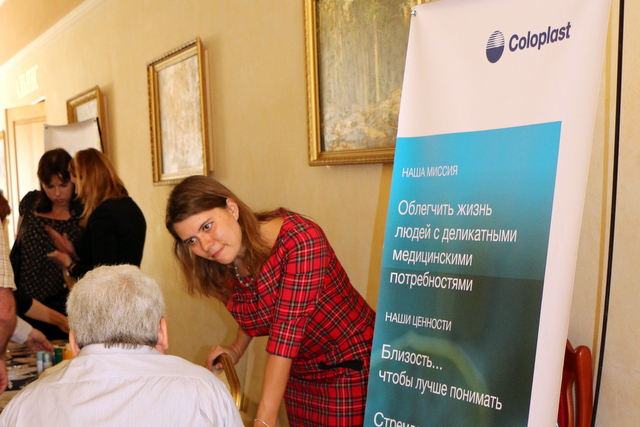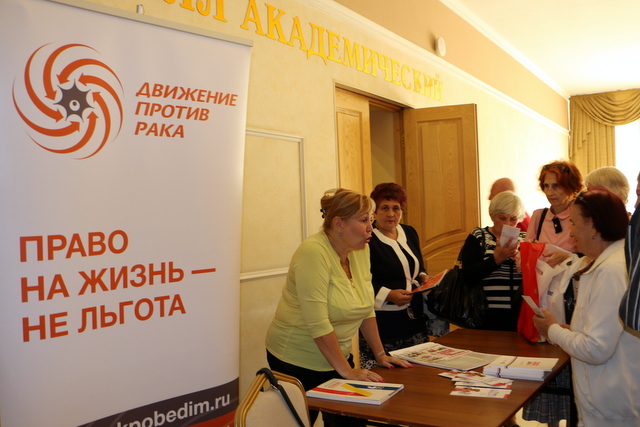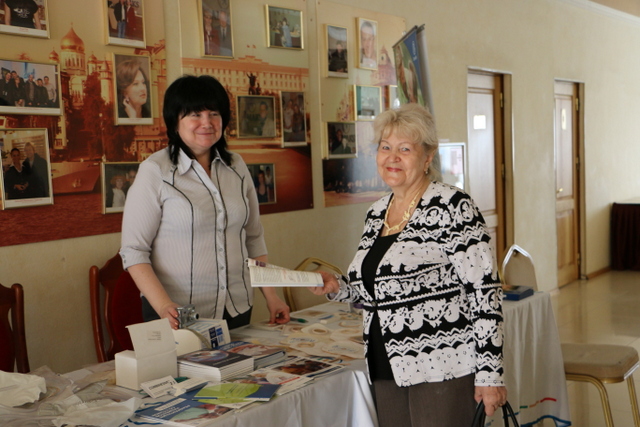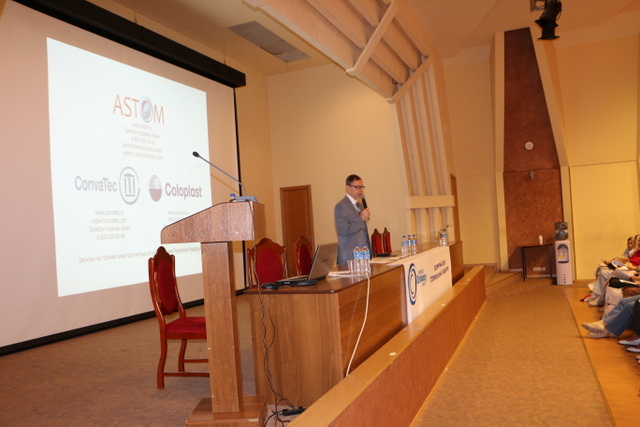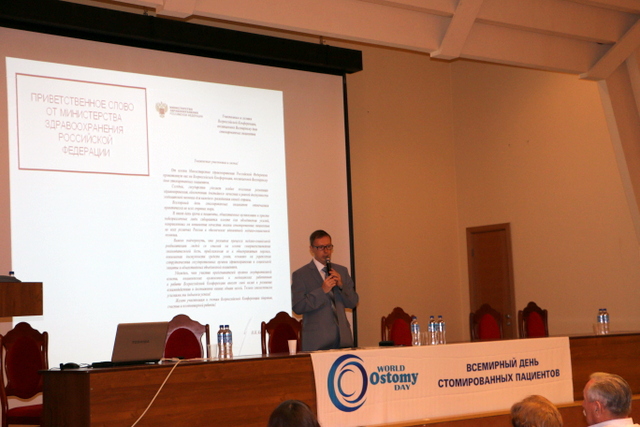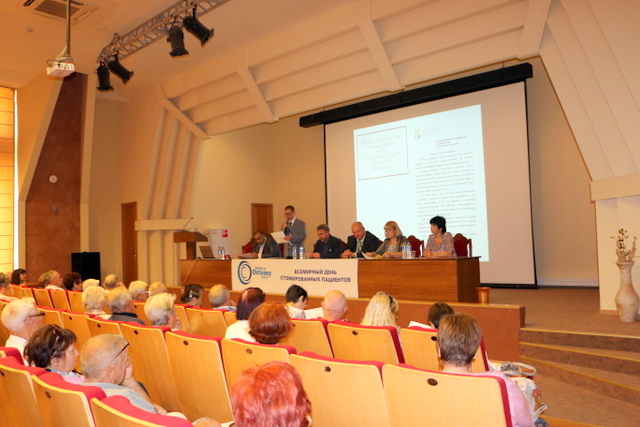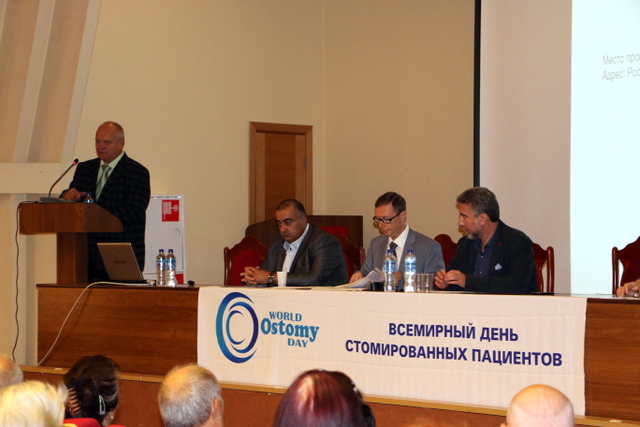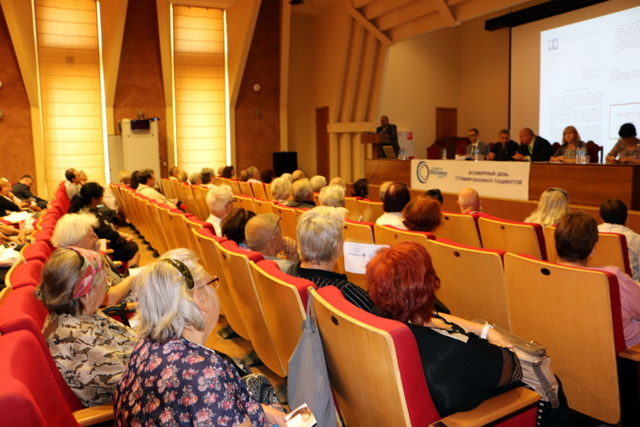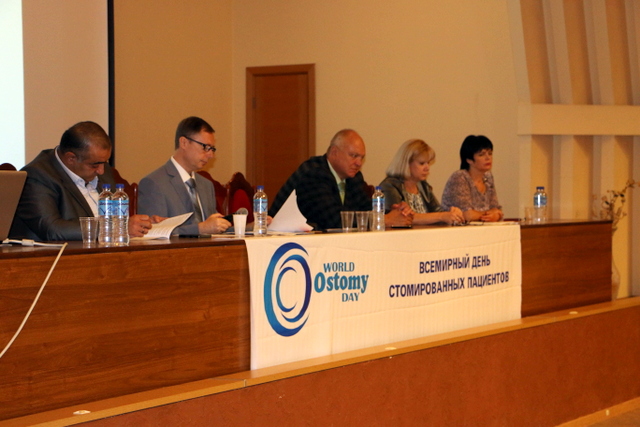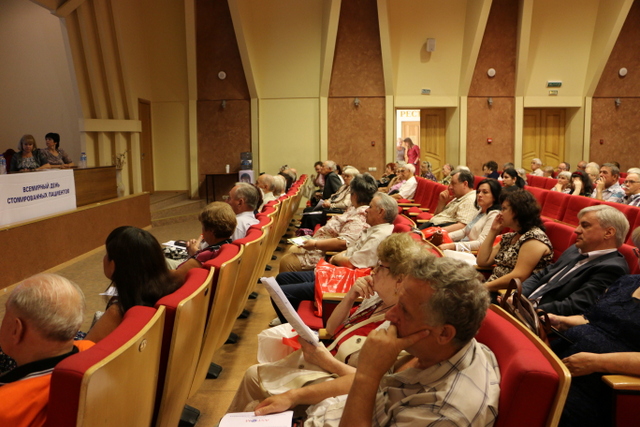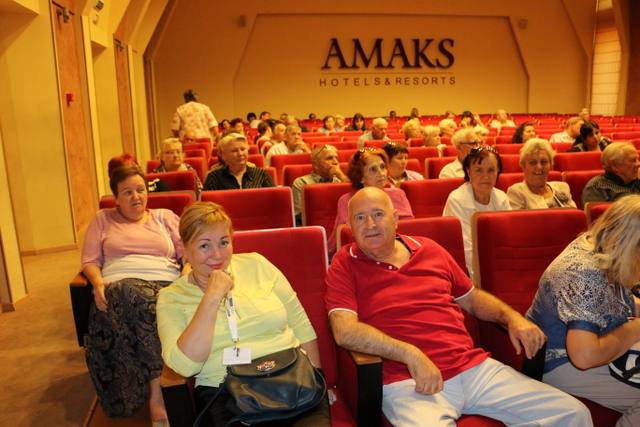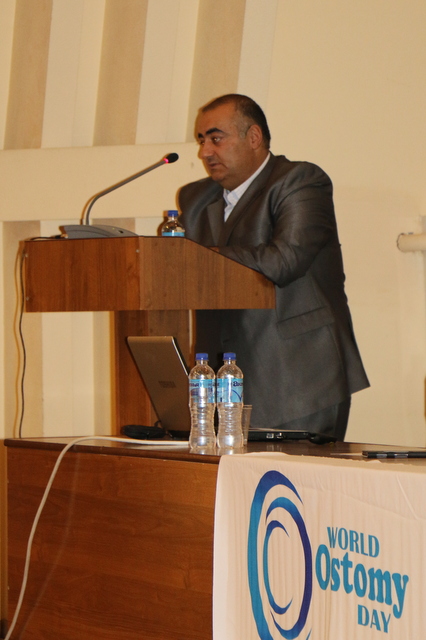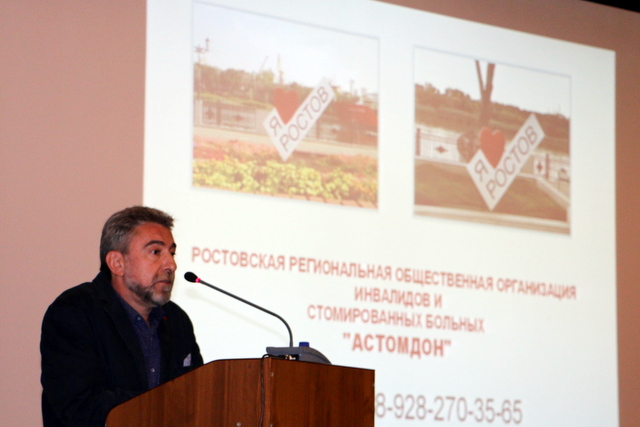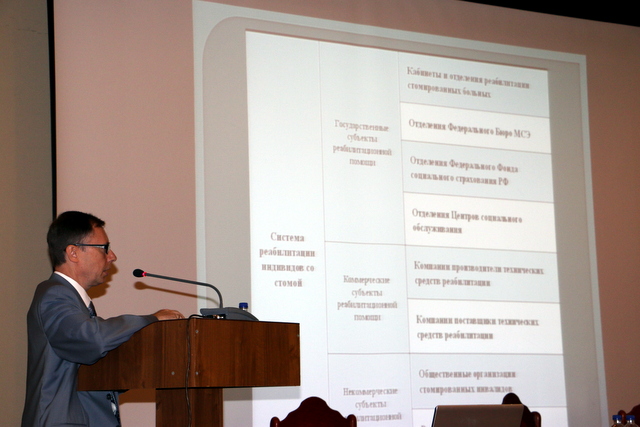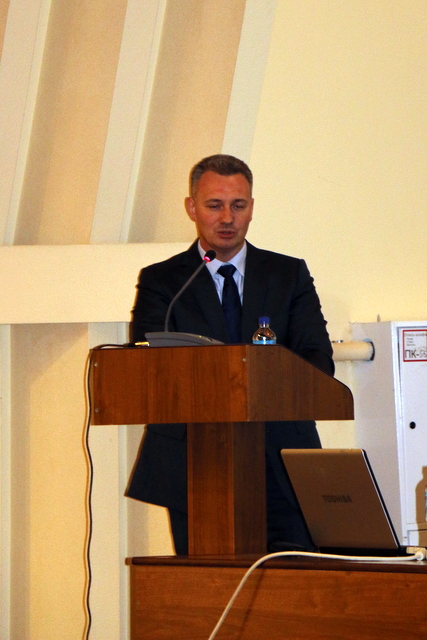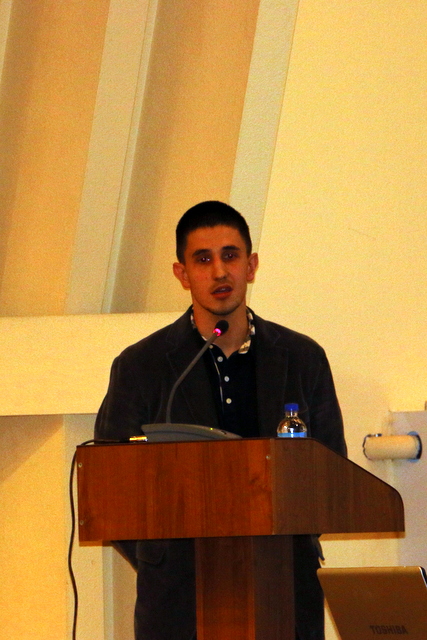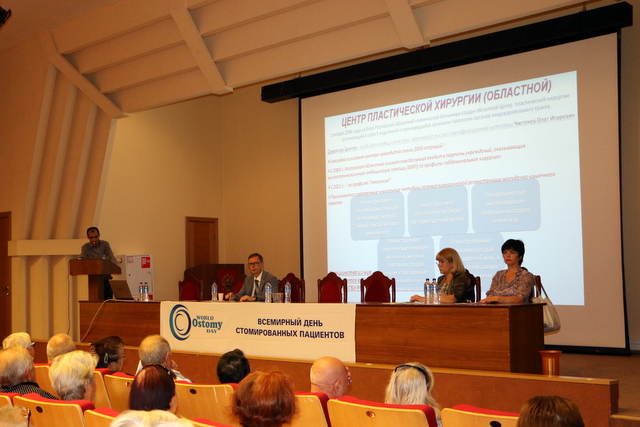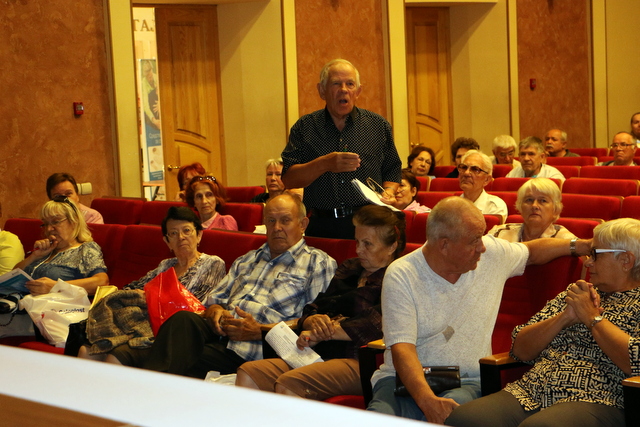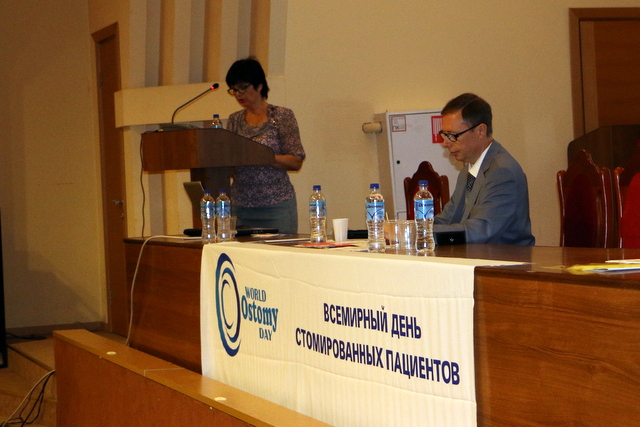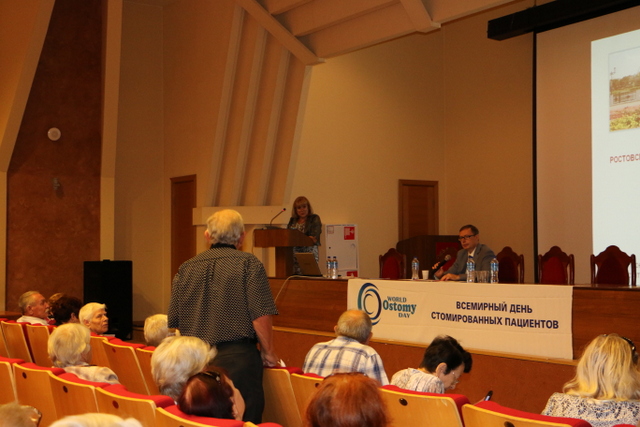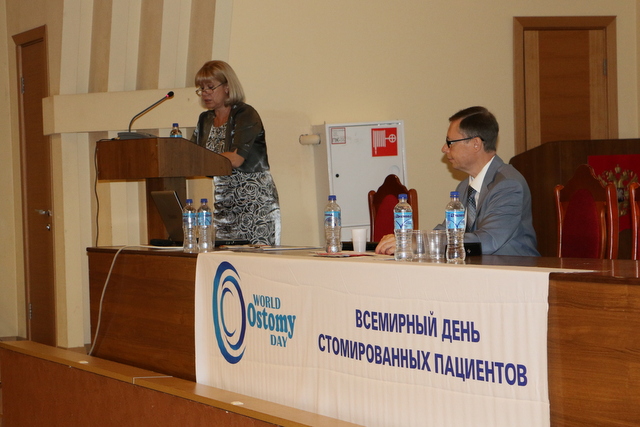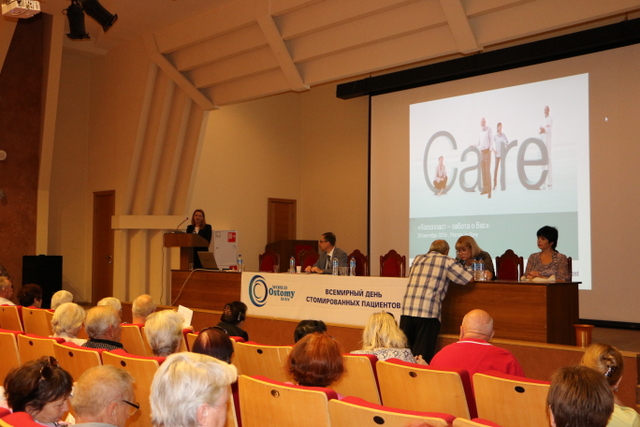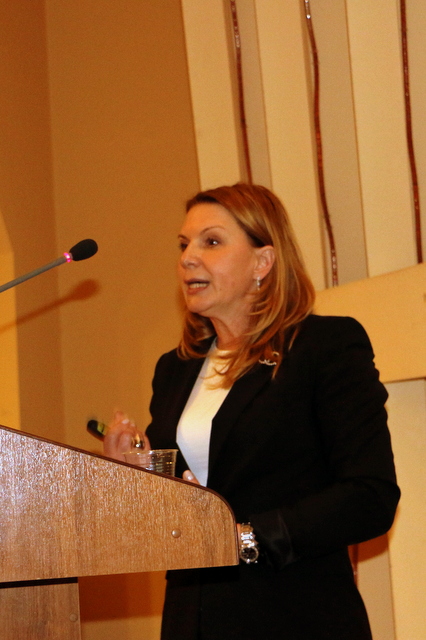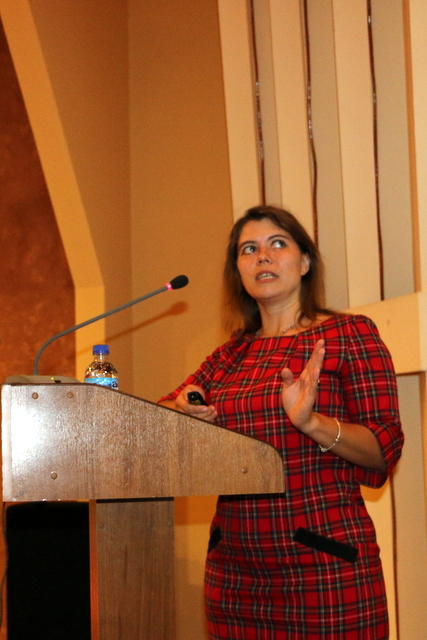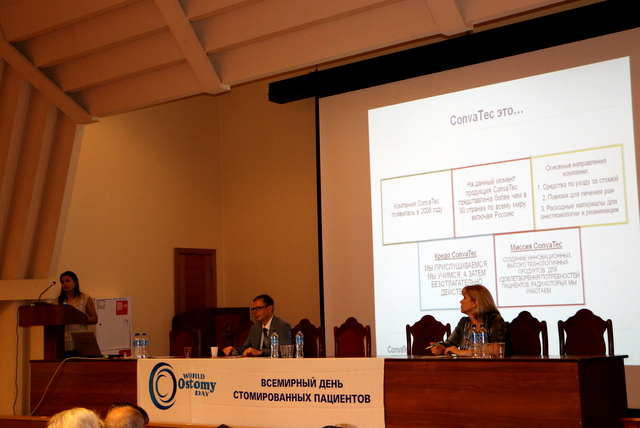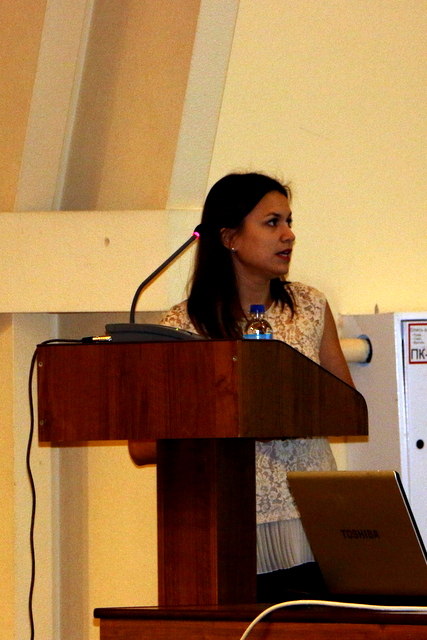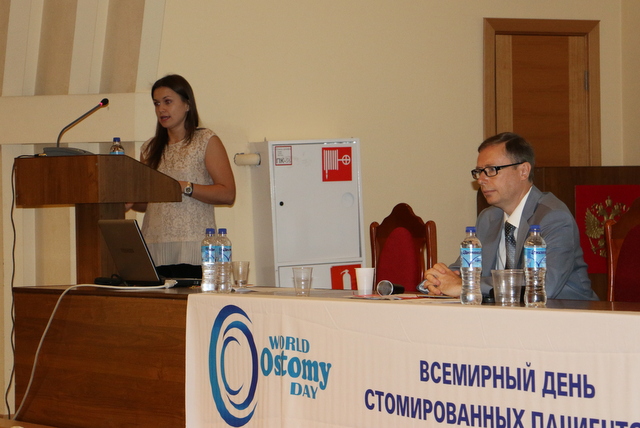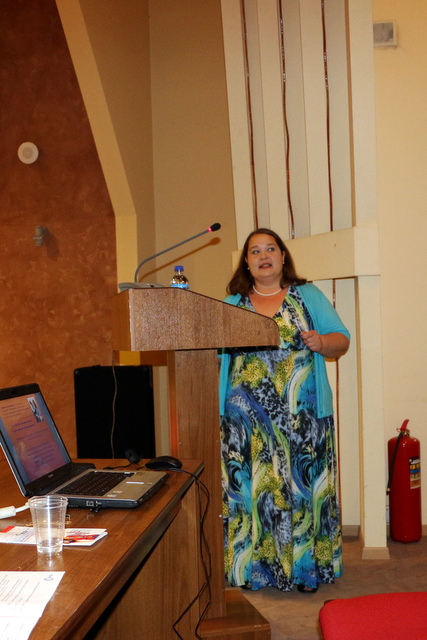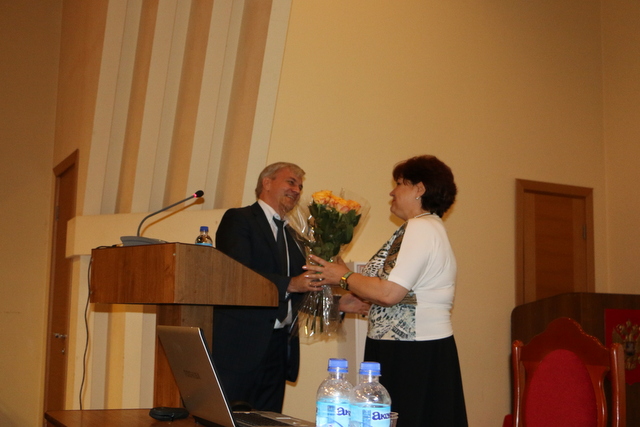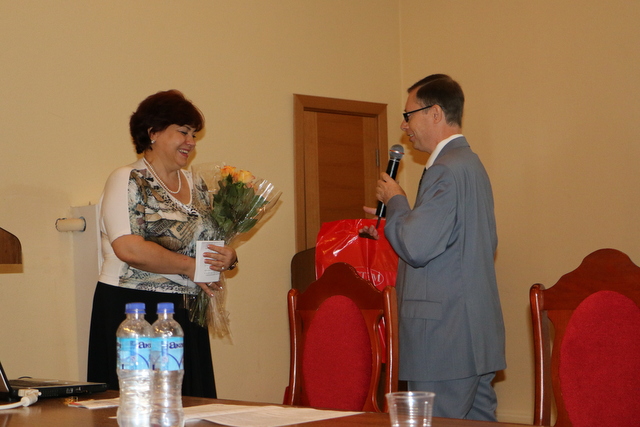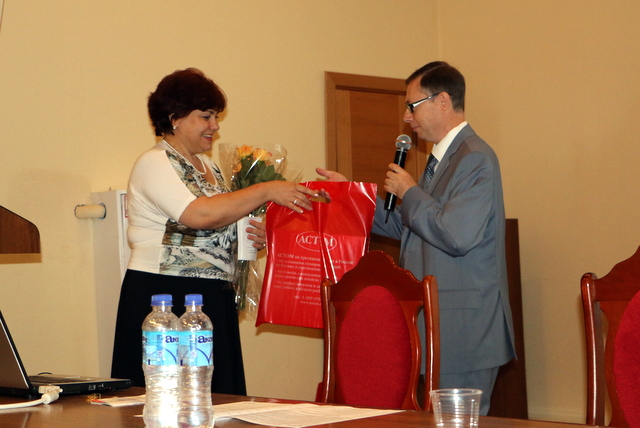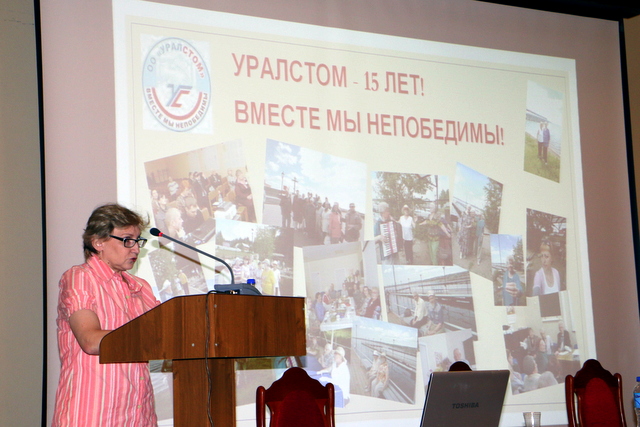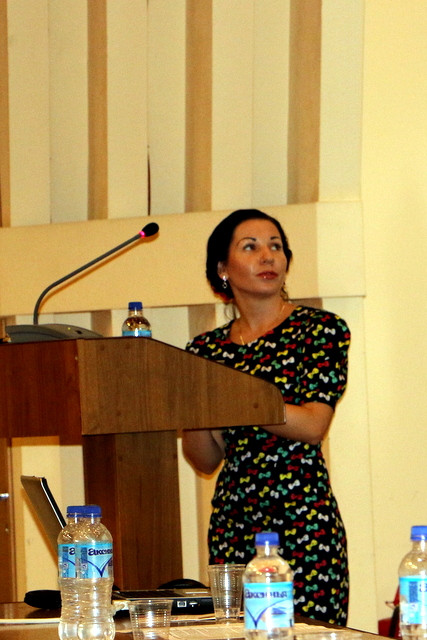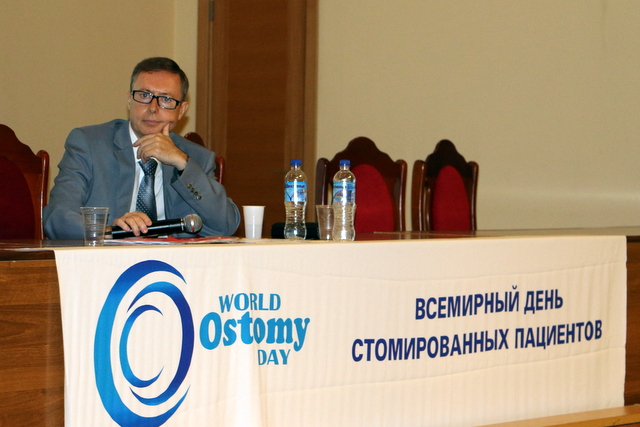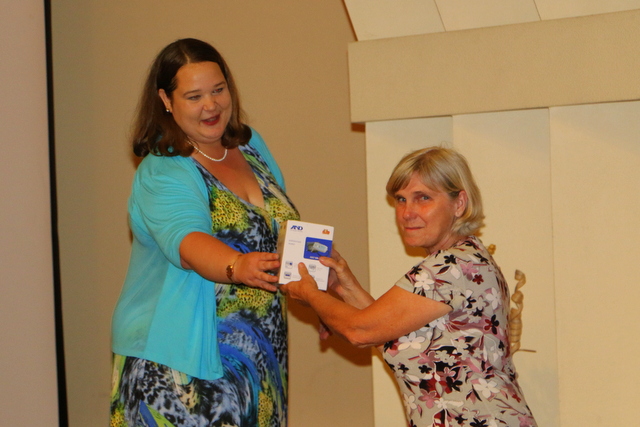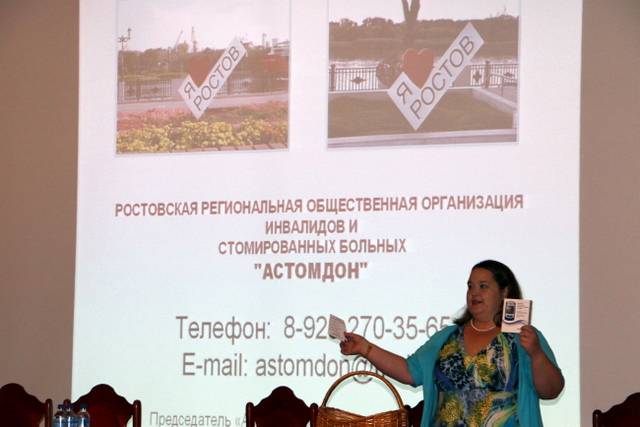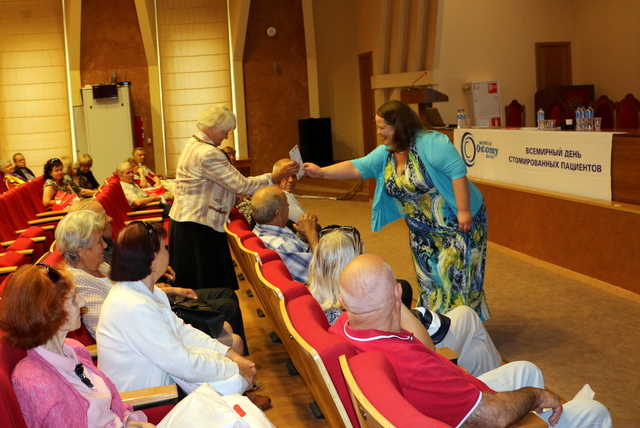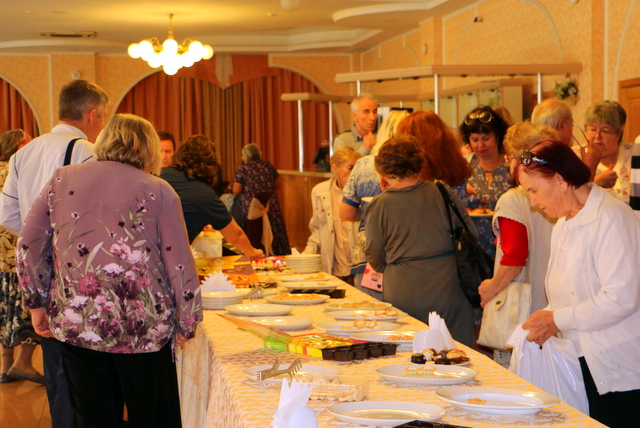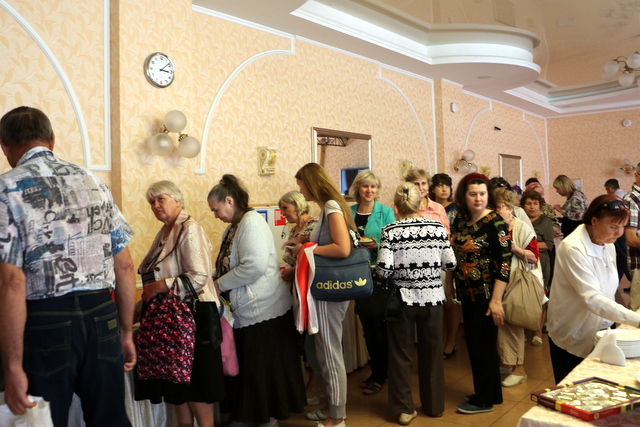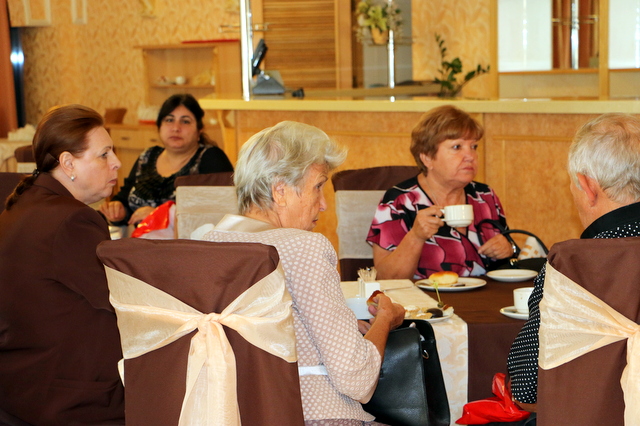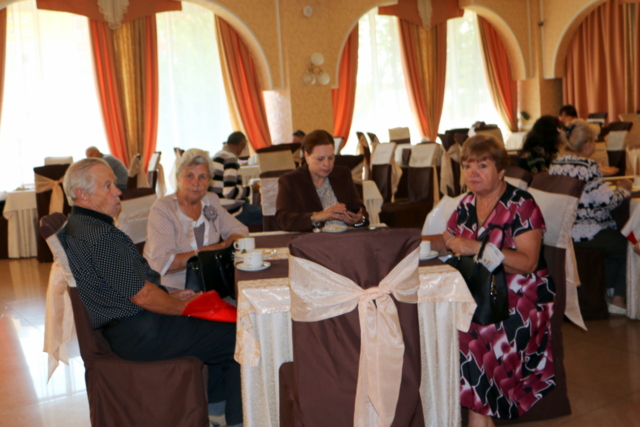 The second day of the conference October 1, 2015 in Krasnodar. Hotel "Troy" (st. May 1, d.131)