Message from President of European Ostomy Association EOA Ria Smeijers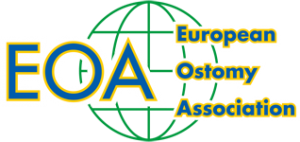 Message from President of European Ostomy Association EOA Ria Smeijers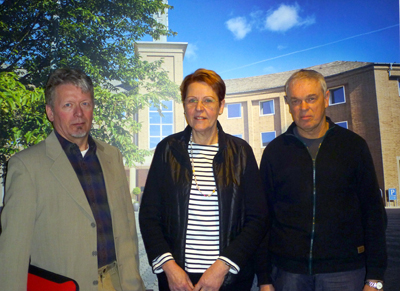 Dear EOA members, dear friends.
On Saturday 18th March 2017, a delegation of EOA-EC had a very fruitful meeting with Henning Granslev, chairman of COPA Denmark, and I'm very pleased to announce that COPA will be the host association for the postponed 15th EOA Congress.
WHEN
The dates for our Congress are from October 5th – 8th October 2017.
WHERE
The Høje Taastrup Quality Hotel in Taastrup, near Copenhagen, Denmark.
From the Kastrup Airport it is only 20 minutes by train and from the Høje Taastrup railway station it is a short 3 minutes' walk to the hotel.
THEME
The chosen theme for this Congress is: CARING – SHARING – SUPPORTING.
WHAT
Because of the limited time until October, the EOA-EC, in co-operation with COPA, decided to shorten the programme by one day. So, the Congress will be two days instead of the usual three days.
COPA will prepare a special website for the 15th Congress where participants and attendees will have the opportunity to register.
I encourage you to visit the EOA website on a regular basis as we will be posting regular updates about the Congress.
PROGRAMME
Thursday evening 5th October we'll start with a welcome dinner at the Congress Hotel.
Friday 6th October in the morning there will be the official opening of the Congress. After the opening, there will be an interesting programme for all our EOA members. We will invite speakers to deliver lectures and there will be also interesting news from the Ostomy Associations in Africa.
On the morning of Saturday 7th October there will be a special meeting for the 20/40 Focus Group at the Congress Hotel. I make a request to all EOA members …… please send some young people to the EOA Congress because it is very important for them to meet and talk with people of the same age and interests.
Also on the morning of Saturday 7th October we will have a meeting of the "House of Delegates", the election of a new President, and the election of new members of the EOA-EC.
After lunch COPA will organise a sightseeing tour to Copenhagen.
Sunday 8th October will be departure day when we all return home!
Dear EOA Members, COPA and its chairman Henning Granslev, and the organising committee of EOA-EC will do their utmost to arrange an interesting and entertaining EOA Congress in October.
I hope I may welcome all of you to Denmark and have the opportunity to meet and chat to you.
I wish you all good luck with your efforts for the ostomates in your country.
Best wishes and greetings from the Netherlands.
Ria Smeijers
President of EOA
Rijssen, the Netherlands.
30th March 2017